Description
A unique engagement ring perfectly embodies the uniqueness of love. Our engagement rings are designed with unparalleled craftsmanship, each one a one-of-a-kind piece created by skilled artisans.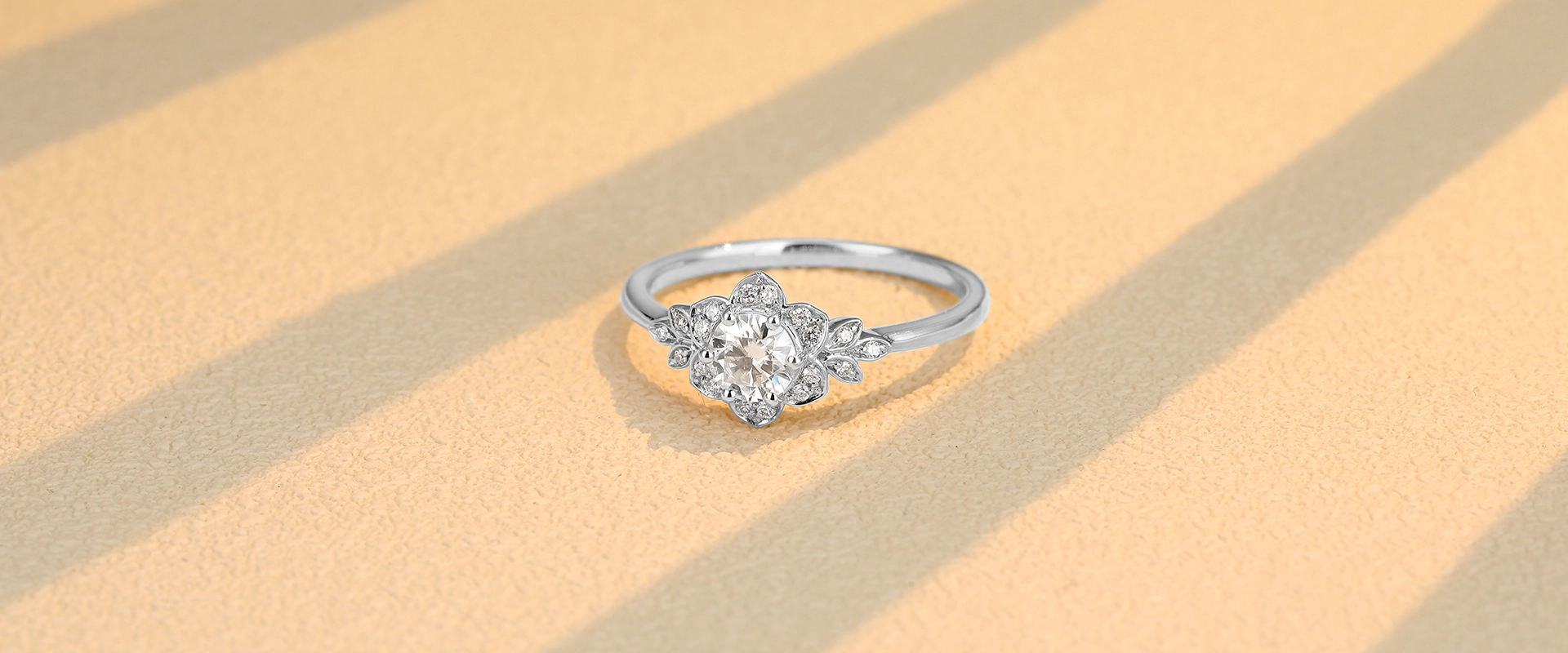 Unique Flower Design: The intricate floral-inspired cluster of diamonds is a symbol of your unique and everlasting love, making this unique flower bridal engagement ring truly one-of-a-kind.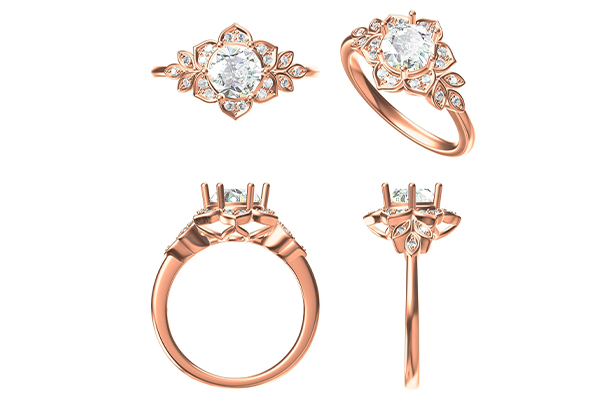 Exceptional Craftsmanship: Meticulously handcrafted by skilled artisans, this unique engagement ring showcases unparalleled attention to detail, ensuring a piece that will be treasured for generations.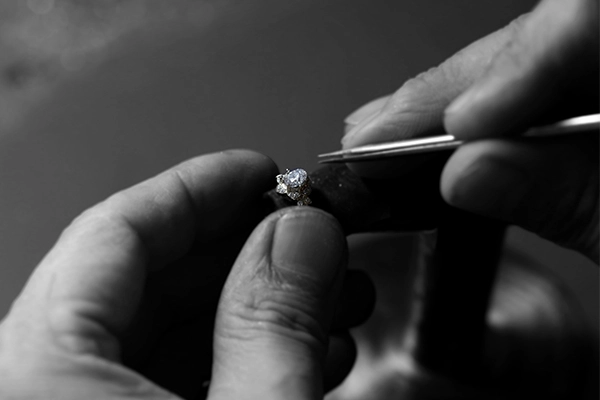 Dazzling Diamonds: The brilliant-cut diamonds, set in a cluster formation, create a mesmerizing sparkle that will captivate hearts and steal glances from across the room.
White Gold Beauty: The band, cast in luxurious white gold, not only complements the diamonds' radiance but also adds a touch of sophistication and timelessness to the design.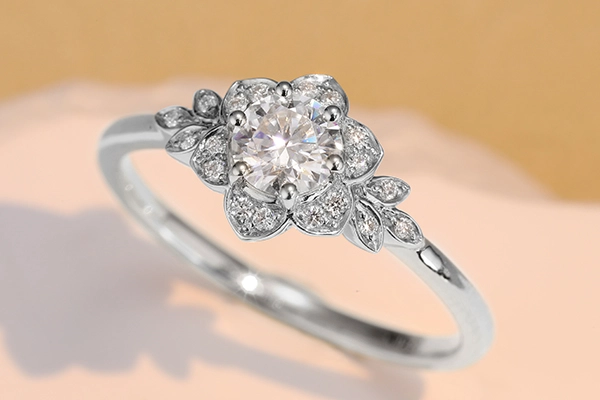 Versatile Elegance: Whether as an engagement ring, a bridal statement piece, or a promise ring, this unique vintage-inspired jewel embodies versatility, making it the perfect gift for a special occasion or an everyday reminder of your commitment.
Quality Assurance: Each ring undergoes rigorous quality checks to ensure it meets the highest standards, guaranteeing its durability and longevity.
Make a lasting impression with a symbol of your love that's as unique as your relationship. Our Vintage Diamond Cluster Ring is more than just a piece of jewelry; it's a testament to your love story, bound to be cherished forever.
RING DETAILS

METAL: available in 14k or 18k solid yellow gold, white gold, rose gold

( Please contact me directly for palladium or platinum.)

CENTER STONE DETAILS
Type: Moissanite
Size: 6.5mm
Shape: Round cut
ACCENT STONE DETAILS

Type: Moissanite carat: 0.15ct

Or Natural Diamond carat weight: 0.17ct (color H; clarity VS)
Shape: Round cut

Band width: 1.6mm
Band thickness: 1.3 mm